About Amco
Founded in 1983 as Amco Services (Motorsport), the business was originally focussed on providing specialist Logistics, Shipping and Freight Services to Formula 1 teams and the Motorsport Industry. Amco Services, its sister company, was formed to handle all other general freight and transport.
As the two companies grew, it became evident that there were increasing levels of 'cross-over' between the two businesses and in order to streamline and further improve services to our customers, they consolidated to form AMCO Services (International) Ltd.
The formation of a group structure in 2019 now positions Amco Group as a Third Party Logistics (3PL) provider with the ability to deliver services of a 4PL with extra added value services.
Amco has taken the 3PL model a step further with the successful launch and integration of Amco Tooling and Amco Packaging divisions.
They have strategic warehousing and transport facilities and partners strategically located in major transport locations to service both customer and operational needs.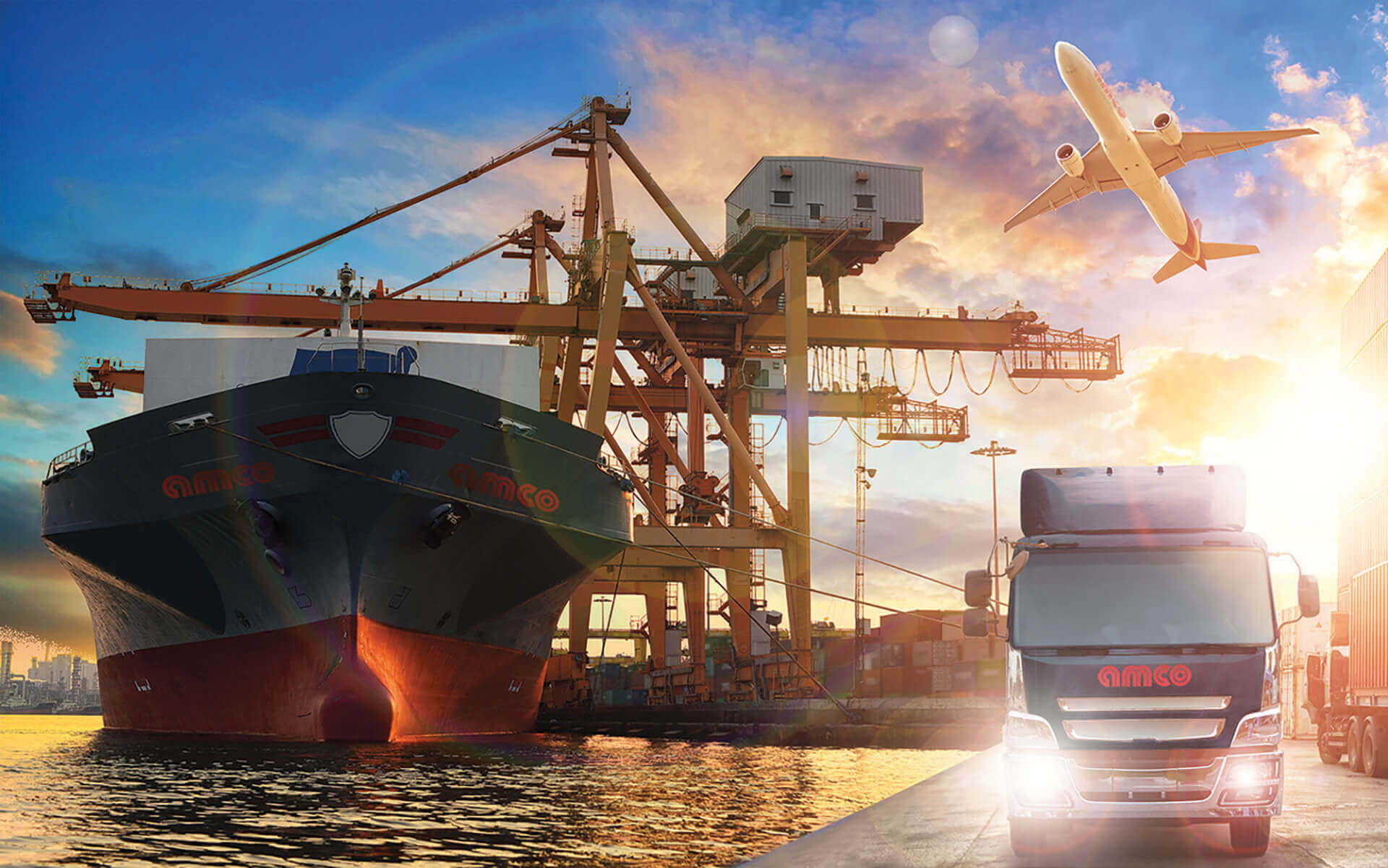 Amco Services (International) Limited highly experienced team specialises in the supply of high-quality UK, European and International Warehousing and Logistics services to the defence, automotive, aerospace and FMCG (fast moving consumer goods) industries. These industries demand extremely high levels of service; accuracy, precision and Multimodal logistics services vital to their operations.
Amco operate from 4 strategically located logistics and warehouse centres located in the heart of the UK close to arterial transport links and routes and they have a bonded Eastern European Hub in Romania . These warehouse and transport facilities offer customers over 245,000 sq. ft of space with configurations to best suit their individual requirements.
Flagship logistics and warehouse centre Amco Park is a 110,000 square feet general and customs bonded warehouse facility and logistics centre, built to a high specification on an impressive 10.7 acre site in Redditch close to exceptional travel networks for land, air and sea freight services.
Amco has developed sophisticated and robust systems in order to satisfy customers demands and to deliver a full, integrated range of logistics services to the highest standards possible. They aim to provide reliable, fast logistics services with fixed costs
achieved through the use of ISO standard work processes, investment in technology and the employment of reliable distribution and warehousing systems.
The company has developed and established a proven reputation for adding value to their clients' businesses, whilst remaining highly competitive by comparison with other recognised national and international suppliers.
Amco strives to retain its position at the forefront of logistics services by the incorporation of the latest developments in technology and by the use of new developments in logistics systems. The company continually reviews its processes in order to achieve maximum efficiency for its logistics systems. This is particularly critical for 'process driven' sectors such as defence, automotive, aerospace and FMCG.
Bringing ongoing efficiencies into supply chains and offering fully integrated services will be key aims for Amco, as will the further extension of their customer facing online systems, geo-fencing technology and detailed tracking systems, delivering even greater levels of information, control and efficiency to customers across the globe.
Amco has a clearly defined strategic plan for growth and diversification both organically and through acquisition.
In June 2019 Amco achieved accreditation and been certified as an Authorised Economic Operator (AEO). This status and mark of quality further enhances their customer proposition going forward with a commitment to compliance as an extension of their AMCO quality policy.
Being accredited with status as an AEO means Amco have proved they have high quality internal processes and systems that confirm the company's consistency in process and performance as well as their quality in service delivery. Internationally customers can be assured that Amco comply with all the HMRC standards required for safety and security of their customers supply chain and is proof of their standards in goods security and international transport.