PLASTIC INJECTION MOLD TOOLING
Plastic injection molding can be defined as a process where molten plastic is injected into a an aluminium, ceramic or steel mold, where the mold cavity is shaped like the end product, and forced under a very high pressure into the mold cavity where it cools and hardens to the shape formed by the cavity. It is the design of the core and cavity of the plastic injection mould tooling is that gives the final product its shape, but there are other functions of the mold tooling that are important for the precise formation of the final product. Molds can be single cavity or have multiple cavities. In a multiple cavity mold each cavity can be identical and produce the same parts, or they can be unique and form multiple different parts; offering cost savings in production.
Our Amco plastic injection tool molds are generally made from tool grade steels and these are best suited for serial tooling and large production runs. Stainless steel and aluminium injection molds are not suitable for volume production or for forming parts with narrow dimensional tolerances, because the material has mechanical properties that don't lend themselves to large volume and that are prone to wear, damage and deformation during the part manufacturing process.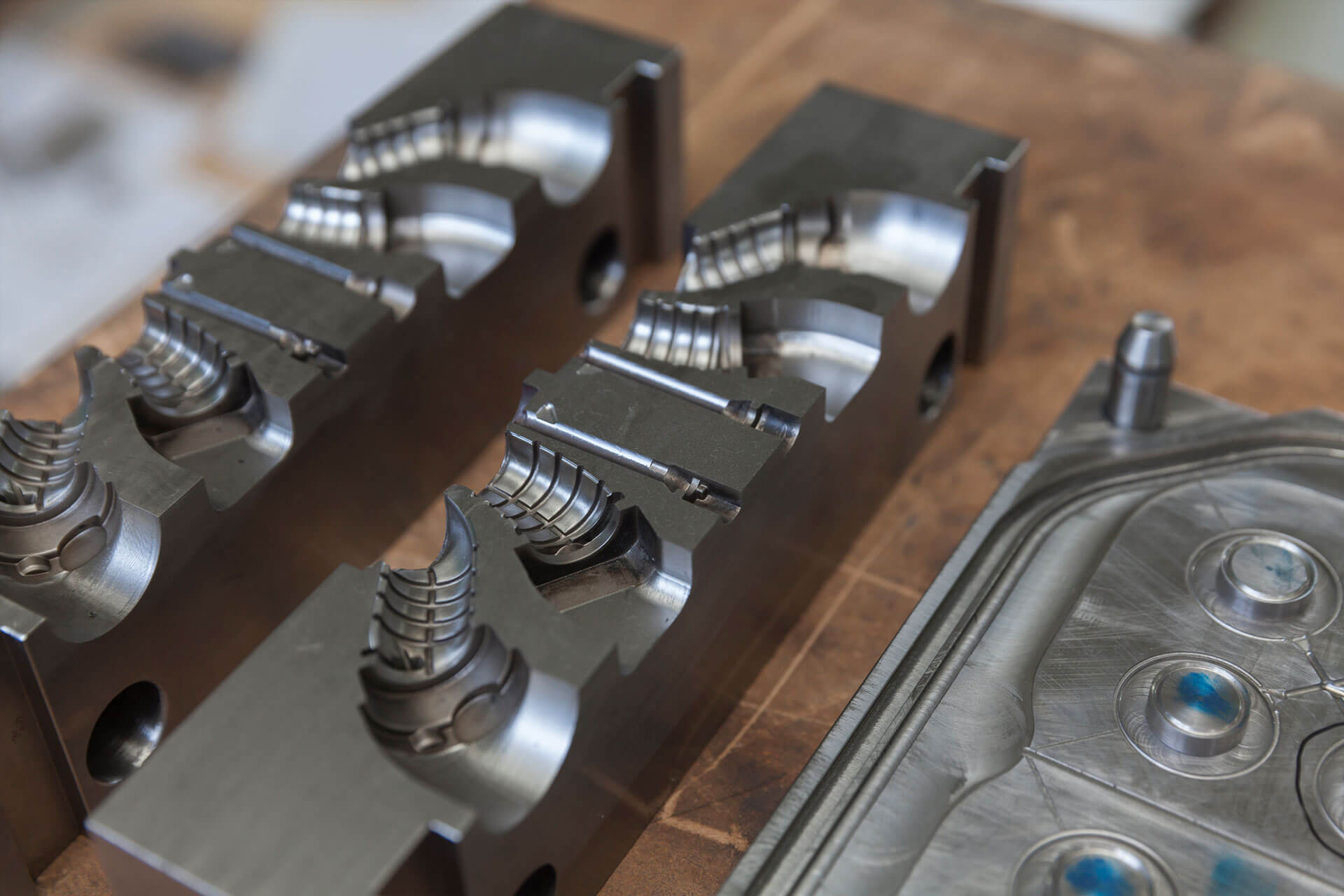 Low volume injection mold tools are usually made from aluminium for cost reasons, giving us savings in cost and time for mold fabrication.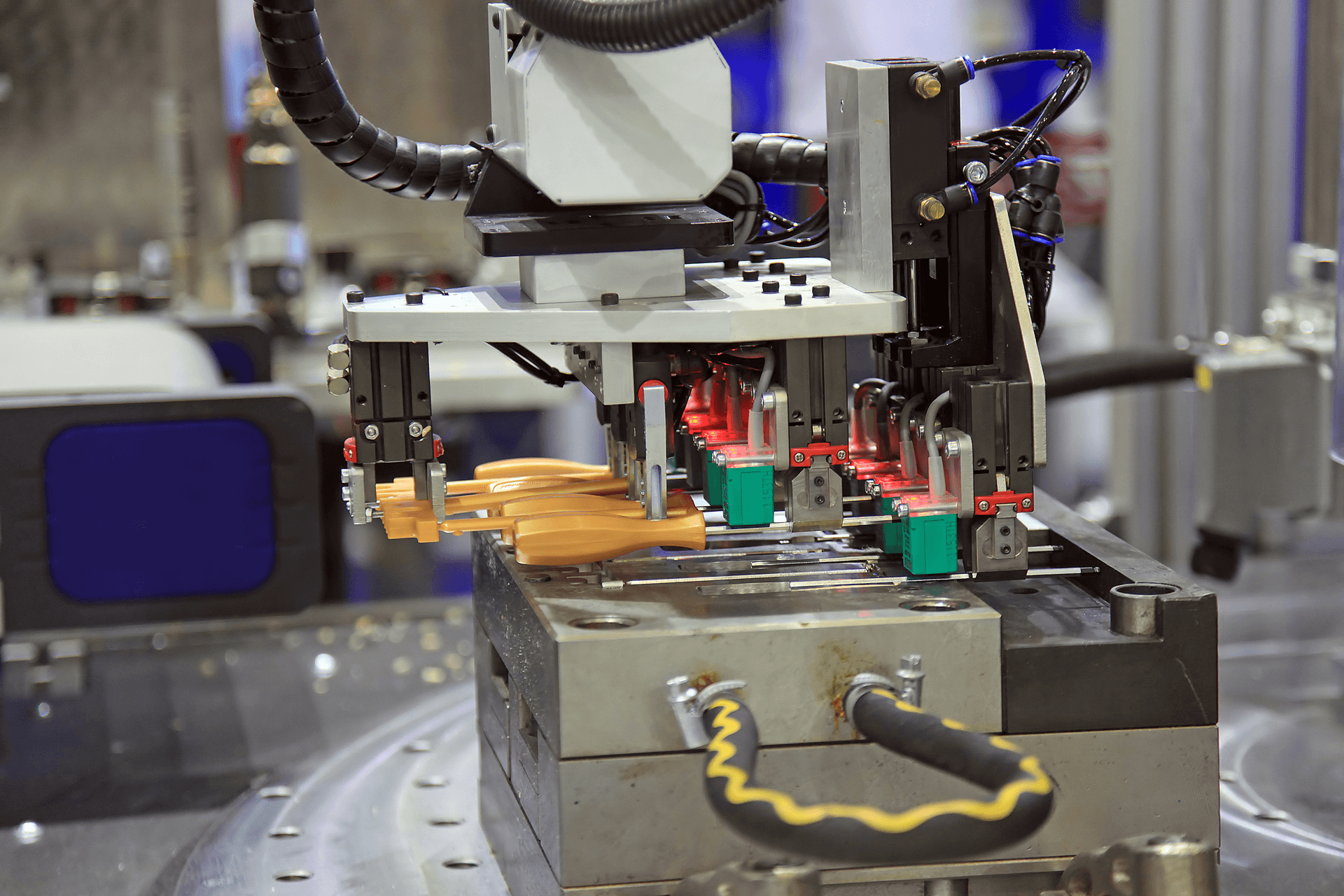 The plastic injection mould tooling plays an important role in the required cooling rate of a molded plastic part. If a plastic part cools in the tool at the wrong rate and sets at the wrong speed, the part could distort, stress could occur and the part rejected or fails.
When Amco Group's plastic injection mould tooling team receive a CAD drawing and specification we work with our expert partners to consider all of the customer and part requirements into consideration and this includes the specification of the tool material and cooling rate.
Most of our Amco Group plastic injection mould tooling projects are large tools used in automotive, engineering or aerospace manufacturing and include components, automotive trims, parts and mechanical parts, exterior body components and interior fittings.
We offer a choice of tooling:
Alumininium tools for production parts up to 30,000 units
P20 steel for production runs up to 300,00
Hardened steel for production part runs up to 1,000,000